Font Creation - End of the Line
A side note about me: I love vintage streetcars. I even did a failed web series, touring the country riding heritage lines like Kenosha, Wisconsin and Boston's own Ashmont-Mattapan High Speed Line. The Travel Channel has not yet returned my calls.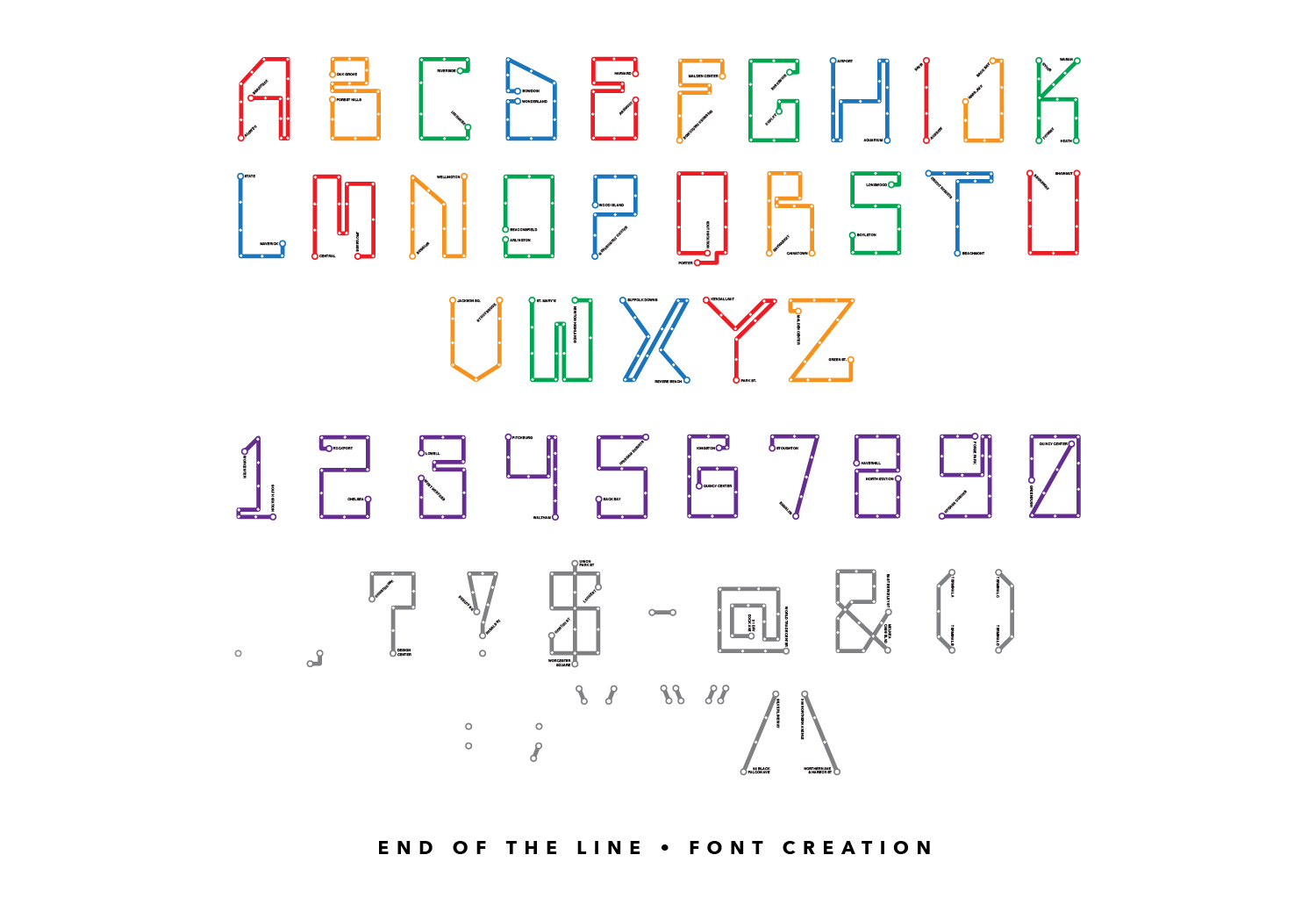 I used to ride the MBTA into Copley on weekdays to go to preschool while my mom worked at the French Library in Back Bay. Another childhood experience playing a major role in my adult life. I may or may not be building a 1/87 replica of a section of the Green Line in my basement as we speak.